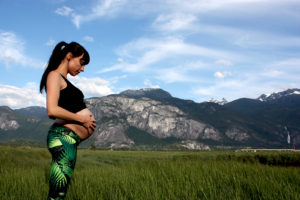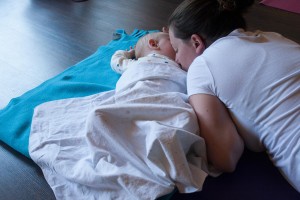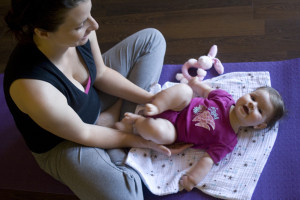 Postpartum Doula Services
Annie can provide all the services below with her Postpartum Care :
Baby care while you take time to rest, bathe, go to appointments, or for a walk alone to rejuvenate yourself.
Help educate you on how to comfortably hold & bond with your new baby.
Light house duties ( tidy main areas of the house & do laundry ).
I lead by example – showing ways in which all the family members can make things easier for you. So your main focus is taking care of the baby & yourself.
Nursing Support and Guidance.
Support and guide your partners and other family members who will be around to help you and also how to bond with the baby.
Resource Master – Help you find any resources locally or online you might need to support you with your recovery post-birth and your overall health & well-being.
Help with siblings.
Prepare snacks and meals.
Pick up groceries and other supplies you might need for home.
Emotional support for the whole family.
I bring with me all my 22+ years of yogic practices and self-care principles. As a certified Yoga Therapist, I have many different tools here which can help you in your physical recovery, and mental & emotional health and can bring you a full spectrum of support to help you find a full balance in all areas of motherhood.
Ultimately I am HERE to HELP & SUPPORT YOU the BEST I CAN!
Min hours per visit for Postpartum Doula is 2hrs and up to 8 hours at $28/hr rate. Book a meeting with Annie prior to the baby's arrival to see if she is a good fit for your family's needs and to have a tentative plan set up for after you come home with the baby. Do not hesitate to contact Annie after you have come home with the baby or even later on after the 4th trimester if things are feeling overwhelming and you need support.
Cost for Postpartum Doula Service is $28/hr. Currently available during school time hours on Mondays, Tuesdays and Wednesdays 9 am – 3 pm. I am available some early evenings but I do not do over night care. I can also do some weekend hrs upon request.
Contact Annie to make a plan for when baby arrives Contact  
---
Perinatal Home Care Privates
60-90min Private Sessions in the comfort of your home includes safe and adaptable yoga therapy for those on bed rest, recovering from birth journey or just wishing to have a personal support in their practice during pregnancy and post birth:
Yoga movements & postures to help mom release tension, promote circulation, balance hormones, strengthen the core and bring awareness & acceptance to the changes your body has encountered through pregnancy, birth and motherhood.
Nursing postures & breath awareness to release tension in shoulders, neck & hips and promote a healthy posture while you nurse.
Gentle baby engagement exercises to assist in babies' growth & development.
Pranayama (breathwork) & a simple 10min Yoga Nidra giving mom the techniques to bring a little more rest in your busy days.
If on bed rest you will be guided through gentle movement that is safe and helpful during this time. Along with labour meditations and breathwork.
You and your labour support can be taught partner postures & massage for the preparation of labour.
Emotional support from a mother who understands cares and is passionate about helping women during this time in their lives.
***PAYMENT for these Home Care Privates are on a SLIDING SCALE depending on how many visits you wish to book and on personal budget***
---
Perinatal FULL Package Support!
If you are looking to create for yourself a supportive practice for the next 12-18 months during your pregnancy, birth and babies the first year, this might be for you.
Includes :
10 weeks of Prenatal Yoga & Support Classes
1 Pre-Birth 75-90min Yoga Therapy Private Session (with your partner to help you both prepare mindfully for your birth journey)
4 – 3hr Postpartum Home Care Visits within the first 3 months (4th trimester)
1 Post-birth 60-75min Recovery Yoga Therapy Private for
5 week Mom & Baby 4th trimester group support
5/6 week Mom & Baby 4m+ Yoga Classes
* Please note that you can shuffle the amount of classes, privates and postpartum support to suite your wishes. For example if you wanted to do more prenatal classes and at home postpartum support that can be arranged. I am always open to creating the right plan that works for you.
Total Value of over $800 for = $700
Learn more about Prenatal + Postnatal Classes
"A huge part of what I took away from mama-baby yoga was Annie's energy. Even now when I struggle I turn to mothers who resonate with me, who teach with wisdom and peace, and Annie's words echo in my mind frequently. I'll catch myself saying "what would Annie do" when I need to channel her incredible motherly energy! Thank you, Annie, so much for just being you!"
~ Hailey 2016 ~